Indian roads are deadliest in the world as these are continuing to record 1 accident in 1 minute and 1 death in every 4 minutes. Support us to achieve a noble goal of Zero Death & no serious injury by road crash in India. Now it's the time to be a genius road user by adopting Road Safety Oath, powered with promise & vow of self-discipline for your behavior and actions on roads with a commitment bond. The commitment bond value & its benefits can be selected as per your options from the below.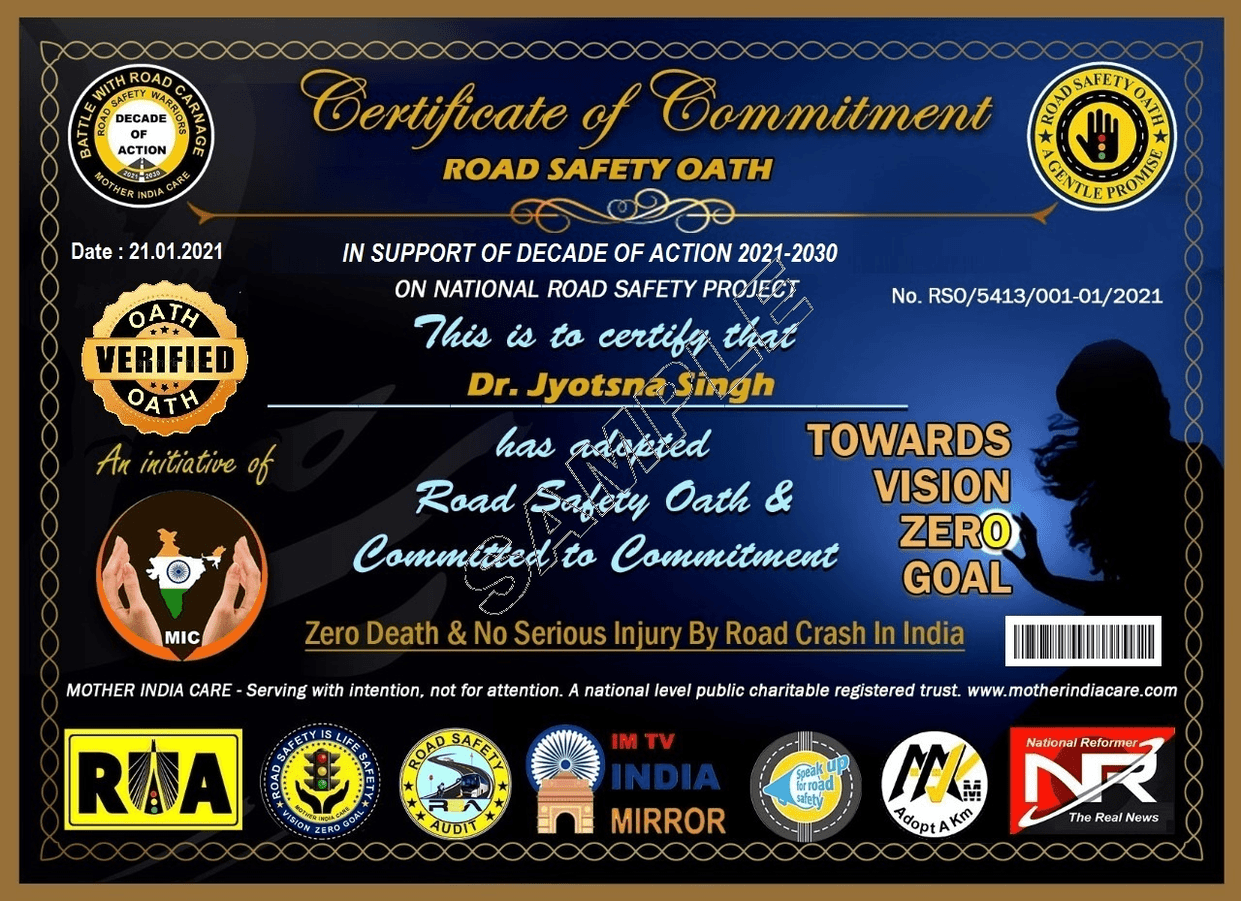 First Aid Box - Feel the better sense of safety - Your loved one are waiting at home #BeBackSafely
Chain of accident relief centers - ARCs will be set up across India, from the proceeds of commitment bond of road safety oath.